WORK ON YOUR BUSINESS RETREAT
APRIL 21-24, 2022
MARKETING STRATEGY FOR SMALL BUSINESS OWNERS
Clarify your message, understand your audience, and bring your brand to life.

Define marketing strategies to grow your business.

Create a landing page to convert your ideal customers.

Identify next steps with an action plan to keep you on track to achieving your SMART goal.
Maximum of 8 participants (We follow local and CDC COVID guidelines)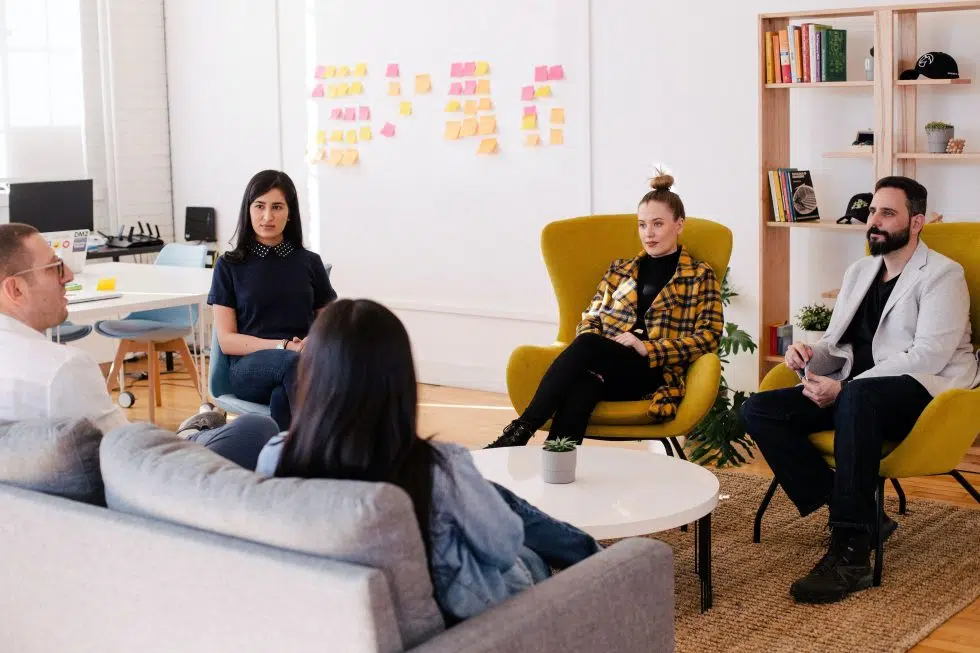 SMALL BUSINESS MARKETING STRATEGIES TO GET CLIENTS
JUMPSTART WITH A CUSTOM MARKETING STRATEGY IN 3 DAYS
As a small business owner, you work hard for your clients every day. You have grown your business and seen success through referrals, but you know your business can have a larger impact. You need to pause, look at your business from your customers' perspective, and develop marketing strategies to move forward.
You're not alone, and you don't have to do the work on your own. The Work On Your Business Retreat is your opportunity to learn, apply, collaborate, refine, and plan. Experts will teach you strategies to refine your message, define your brand, and implement those elements in a landing page to drive conversions.
The interactive sessions during the WOYB Retreat provide opportunities for you to apply marketing and website strategies to your business. You'll receive real-time feedback from the other participants and the experts. By the end of the 3 days, you'll have an action plan with strategies, tactics, chunked-out actions, and timing to continue the progress and momentum you gained during the retreat. You'll also have a live landing page so your ideal customers can take action, whether it's subscribing to your newsletter or buying your product or service.
The Work On Your Business Retreat will help you get back to doing what YOU love.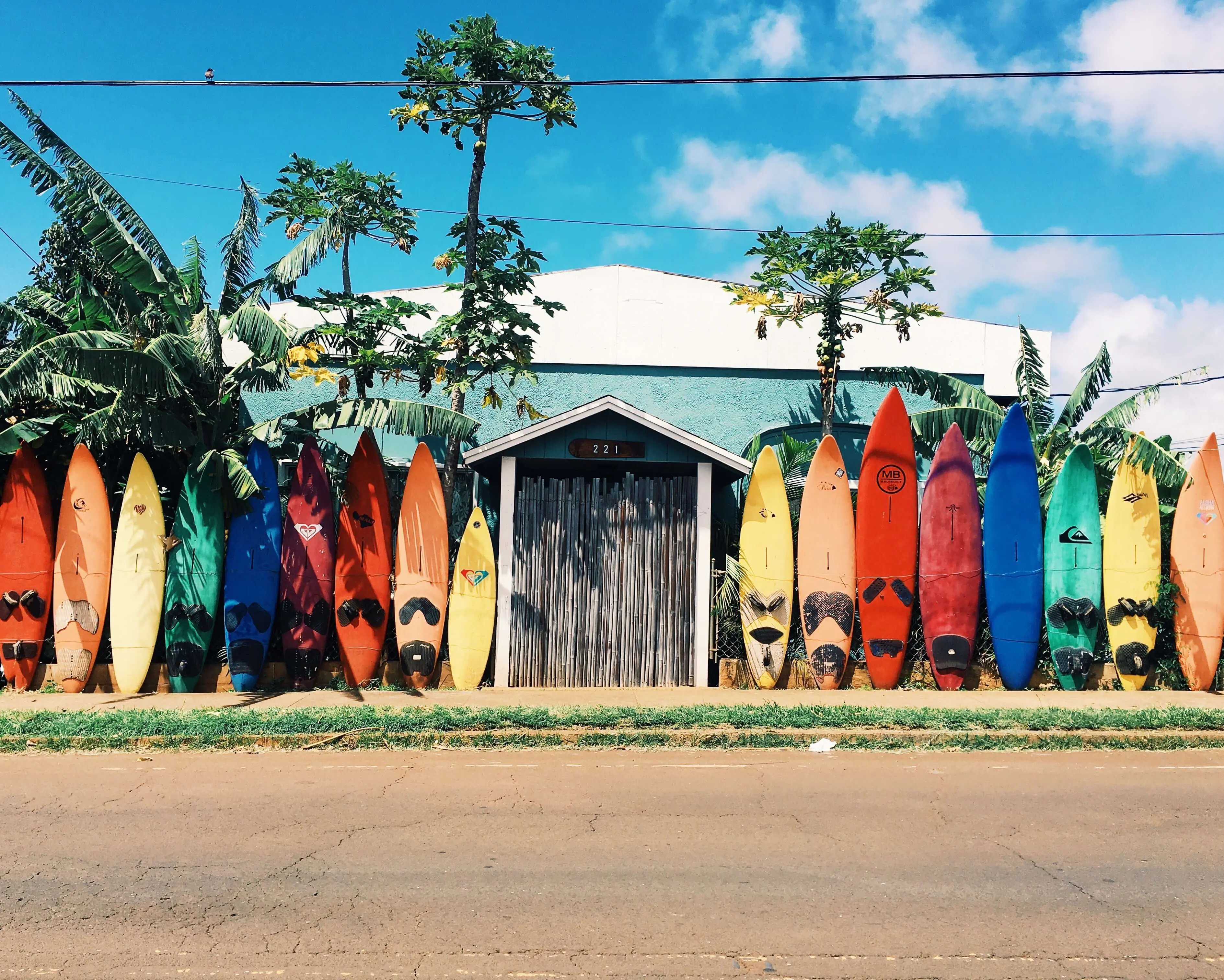 WORK
This is an intense retreat where you will be doing the work you need to do over a long weekend. With experts there to lead you, guide you, and work with you, this is time for you to learn, workshop, and get strategies and action plans in place so that when you leave, you are ready to execute your new marketing strategies and drive prospects and customers to your landing page.

ON
The actions you take today, create your business of tomorrow. This is the time you need to work ON your business, instead of getting stuck working IN your business. We understand how it happens, you get focused on delivering results to your current customers or you run the risk of an unhappy customer. If you don't do something differently, your business will stay the same. You know your business has more growth in it. Now is the time to get the strategic work done.

YOUR
This retreat is about your business. We are limiting the capacity to a maximum of eight participants. A smaller group enables you to access an expert when you need, throughout the weekend, and also learn from, and contribute, to your peers. We'll have a variety of sessions: expert-led, interactive workshops, breakouts, one-on-ones, Q&A, and individual work/reflection. We'll also have some fun, delicious and healthy meals, and evening activities to get to know each other, as well as downtime to allow yourself a bit of a retreat.

BUSINESS
You have worked hard in your business, whether you're just emerging from the Launch years, or you are a seasoned pro with decades of entrepreneurial success, you know you have to invest time into your business. Two key areas to address to improve your marketing efforts are strategic marketing and website strategies. Investing time in these areas will help your business grow, save resources, and see an improved marketing ROI.
A QUICK GETAWAY in 1-1.5 Hours FROM CHICAGOLAND
RACINE, WI
The WOYB retreat will be in a 9,000 square-foot historic home dating back to 1915. The home has a 9 bedrooms, 9 full baths and 2 half bathrooms. There are 2 large dining areas, 2 large kitchens, 3 living rooms, a library, and a huge backyard. The serenity of gazing out of the large picturesque windows are unparalleled.
MEALS
All meals will be provided. If you have any allergy or religious restrictions, please let us know.
ACTIVITIES
Take a break from your hard work. Enjoy some activities or some just plain fun. Explore the grounds, relax by the indoor fireplace, walk by the lake, or get to know your fellow participants better. You deserve to relax and enjoy life.
HOW THE WOYB RETREAT BEGAN
As a small business owner who wants other entrepreneurs to succeed, the idea for the Work On Your Business Retreat came about after Alexis went on a weekend retreat by herself in the Fall of 2019 to gain clarity in her business. The weekend wasn't overly planned which allowed her to be in the moment and avoid burnout. While she did get some work done, she realized she needed more structure, goals, and specific outcomes in order to be more valuable.
In 2020, she invited other entrepreneurs to join her in a co-led retreat focused on moving their marketing forward.
As entrepreneurs, we know there's always more to try, to do. So why is finding the time to work on your business so hard?
What if someone else could take care of you, and teach and guide you to move you toward your marketing goal? That was the inspiration for the Work On Your Business Retreat 2021 that I co-led with Trish Bovell.
Each week, we met for an hour, did some work on our own, and after planning for nine months, we didn't have the number of participants we expected. We knew what we should be doing, but we weren't doing it. That's why we put the WOYB retreat through our retreat weekend.
We gained clarity, focus, and a plan to share our message. Working through our marketing strategies, as we soundboard ideas, we were able to clarify our stories in one long weekend versus several months of squeezing in a few hours here and there. Focusing on one thing only, marketing strategy for small business, allowed us to spend our time productively. We even had a little fun.
Jumpstart your marketing strategy with up to seven other business owners. We will help you create a focused strategic marketing plan in one long weekend that will save you time, effort, and resources. You'll walk away with a landing page and an actionable plan to make your business goals become reality as a result of our intense Work On Your Business Retreat. After the weekend, we continue to support you during accountability sessions to answer your questions and keep you on track to achieve your goals.
MEET YOUR HOST AND MARKETING STRATEGY EXPERT
ALEXIS RAGO
BIG KAHUNA, MARKETING MANA LLC AND WORK ON YOUR BUSINESS
Alexis Rago provides marketing strategies and plans for small businesses. Alexis brings a diversified industry experience in retail, eCommerce, CPG, finance, travel & leisure, telecom, technology, non-profit events, pharmaceutical, and entertainment industries
Understanding your consumer, who they are, what life stage they are in, how they interact online, what's important to them, what media they consume, builds a solid foundation for you to connect your brand with their needs. She is passionate about the consumer decision-making process and integrated brand strategies for consistent messaging.
Learn more about Alexis at marketingmanallc.com
MEET YOUR LANDING PAGE WORKSHOP EXPERT
TRISH BOVELL
OWNER, SAVVY WEB WOMAN
Trish Bovell helps women small business owners take control of their online presence in an easy-to-understand, compassionate way.
Trish believes that effective websites should be and are available to all entrepreneurs. Demystifying web design, SEO & other technology through an easy-to-understand step-by-step process is her philosophy.
She has over 20 years of experience in the web business, working with both large and small businesses.
Learn more about Trish at savvywebwoman.com
TESTIMONIALS
HEAR FROM PAST PARTICIPANTS
Work on Your Business Retreat I had never been to a business-focused retreat before, yet I knew I wanted help in growing my business from women that were skilled in marketing and website design/optimization. Alexis and Trish really know their stuff. The weekend was FILLED with tons of support, guidance and strategies I was able to use immediately after the retreat. BONUS, the food was delicious! Definitely a weekend I would repeat and recommend to others for uninterrupted business strategy focus, with some amazing women.
Alexis REALLY knows her marketing stuff. From digging into the values of your business to strategizing campaigns with S.M.A.R.T. goal setting, she helps business owners market smarter, not harder. Also, she's just a great person all around. Definitely a pleasure to work with.
AGENDA
We will teach and workshop the topics in various styles, including presentations, group work, small group work, one on one, individual, and encourage respectful real-time feedback. We know good work is easier on a full stomach; there will be meals & snacks provided and breaks mid-morning and mid-afternoon.
PRE-RETREAT PREP
Data gathering

Business goals for the year
Customer data
Sales
Marketing materials

General mission and vision statement
Pre-retreat coaching kickoff call

Set SMART goal
Core Values
Day 1, April 21
4:30 PM: Check-in, unpack and relax, Happy Hour
5:30 PM: Welcome & Introductions
6:00 PM: Core Values
6:45 PM: Vision
7:30 PM: Dinner
8:30 PM: Relax and connect
Day 2, April 22
7:30 AM: Breakfast
8:00 AM: Check In
8:15 AM: Mission
9:00 AM: Branding
12:00 PM: Lunch
1:00 PM: Customer segments
2:45 PM: Break
3:15 PM: Customer Journey
4:15 PM: Relevant Messaging
5:30 PM: Action Plan Kickoff
6:30 PM: Dinner
7:30 PM: Evening Activity
Day 3, April 23
7:30 AM: Breakfast
8:00 AM: Check in
8:15 AM: Revisit (catch up) marketing as needed
10:00 AM: Landing Page strategies
12:00 PM Lunch
1:00 PM: Landing Page creation
4:00 PM: Afternoon Activity
6:30 PM: Dinner
7:30 PM: Evening Activity
Day 4, April 24
7:30 AM: Breakfast
8:00 AM: Check in
8:15 AM: Finalize Action Plan & Accountability Plan
10:00 AM Check-out
WORK ON YOUR BUSINESS RETREAT
Maximum 8 participants - Early Bird Pricing*
$ 3,000
---
Action Plan to guide your marketing and website efforts for the next 3 months
Workbook with guided exercises
Workshop time where you apply the knowledge and develop custom strategies to your business
Landing page
1:8 expert to participant ratio
Real-time feedback from experts and peers
Pre-retreat call
Post-retreat call
Private LinkedIn Group
On-site accommodations (in the mansion) with a private room and private bath per person.
All meals, snacks, and beverages
Activities
Parking & Wifi included
*Early bird registration closes March 15, 2022, 11:59 pm Central Time.
GENERAL REGISTRATION
March 16-April 15, 2022
$ 3,500
---
Everything from Early Bird Pricing list
REFERRAL INCENTIVE
We appreciate when you share your positive experience with other small business owners. It's easy to qualify, just send Alexis a referral of a small business owner via LinkedIn direct message, or email (alexis@marketingmanallc.com). When your referral becomes a fully paid participant, you will receive $300 as a thank you. It's that simple.
YOUR CUSTOMERS WILL THANK YOU.
Take a break from the daily grind at the Work On Your Business Retreat. You and your business deserve this intense look at your marketing and apply it to a new (or existing) landing page.