In Hawaiian culture, Mana is spiritual energy of power and strength. You earn mana when you choose pono (righteous actions), alternatively, you can lose mana when you make poor choices.
Marketing Mana chooses pono by creating customer-centric marketing strategies that solve our clients' marketing challenges. We guide customers through the journey based on insights to relieve customer pain points.
We treat our clients like 'ohana (family) and share knowledge and expertise to maximize efficiencies of marketing strategies and tactics. Powerful connections take time to build. Marketing Mana helps your business break through the noisy marketplace with relevant messaging driven by customer insights.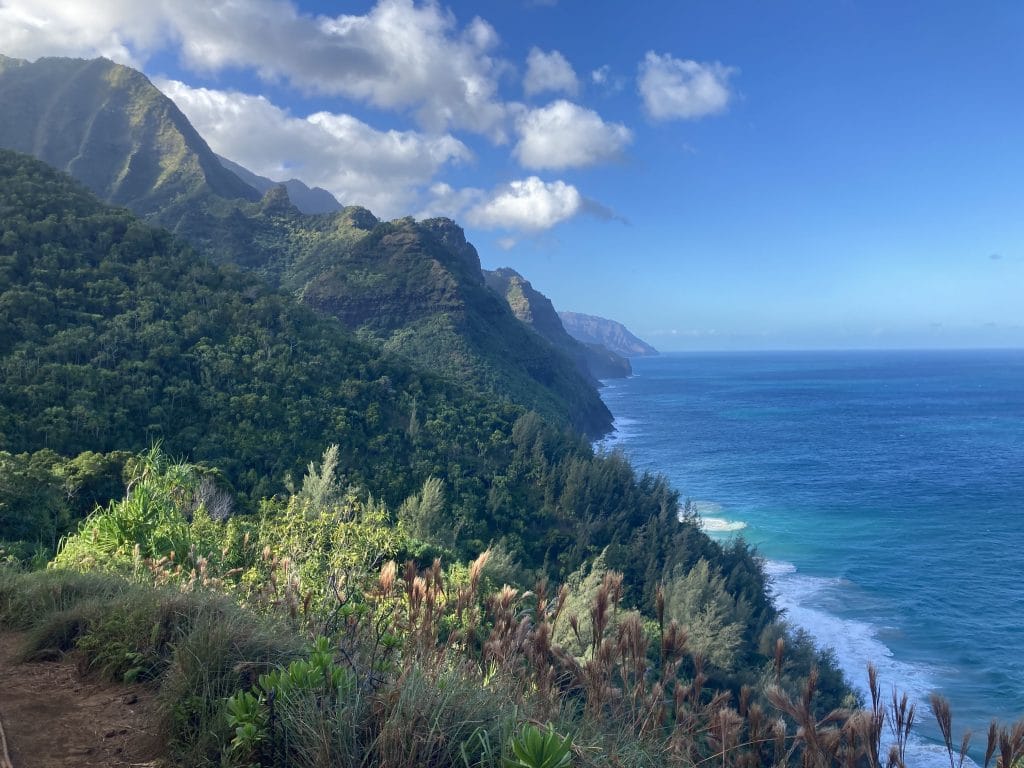 OUR PURPOSE-DRIVEN MISSION
MORE DREAM CLIENTS, FEEL FULFILLED
We coach entrepreneurs to attract your Dream Clients and love your small business. As an established small business owner, you know where you're going, you're just unsure how to get there, or want to get there faster. During our immersive-style sessions, you find clarity in messaging and direction as we address your strategic marketing challenges and limiting beliefs with expertise, energy, structure, accountability, and support. We guide you to own your time and choices, without asking permission, so you may feel fulfilled in your business and in life.
OUR VISION
LESS NOISE, MORE QUALITY TIME
The marketplace is less noisy because small businesses reach their Dream Clients with relevant messages, at the right place and moment in the Customer Journey. The marketplace may seem louder as the extra noise no longer muffles the messages. Clients will be in pain for shorter periods of time as they can find the right solution, faster. Small business owners are empowered with strategic marketing and truly love their business as they are surrounded by Dream Clients and feel fulfilled in their work, and in life. Small Business owners enjoy the flexibility of being an entrepreneur and enjoy quality time with their families because they truly own their time and choices, without asking permission.
Alexis Skigen Rago founded Marketing Mana LLC in 2018 to focus on the strategic marketing work she loved, keeping the end user top of mind, bring expertise to small businesses, and be available for her two boys. Life was uncertain, and Alexis knew it was important to own her time and choices, without asking permission.
Born and raised in Hawaii, Alexis believes in mana, or the power earned from choosing righteously. In marketing terms, you earn mana when you listen to your customers and understand their experience.
Alexis lives in Naperville, a suburb of Chicago, and is an active member of our community. Giving back and being involved provides many opportunities to choose pono. Alexis is a proud member of the Naperville Area Chamber of Commerce, where she has served on the DEI committee as Marketing Chair, and she is part of Teamwork. Alexis is also part of EPWNG, WBOC, and served on the NCTV17 Board of Directors in 2021 and 2022. Alexis volunteers at her sons' schools, sports teams, Scouts (Cub and BSA), and is involved with her synagogue. Growing up in Hawaii, Alexis understands the challenges of being in a religious minority. In her spare time, she has been known to raise awareness of Jewish holidays to promote understanding and inclusivity (asking event organizers to keep Jewish holidays in mind when selecting dates).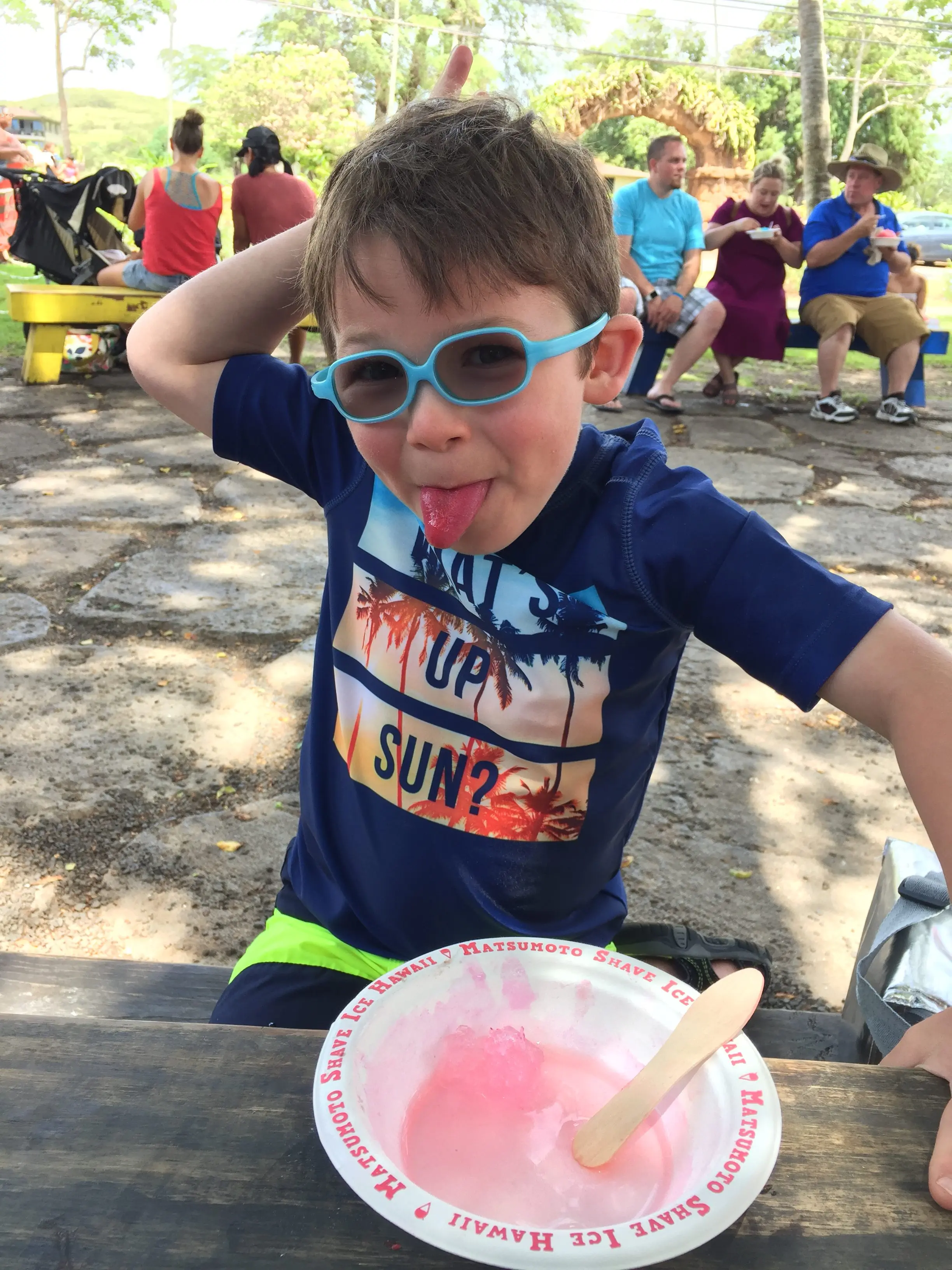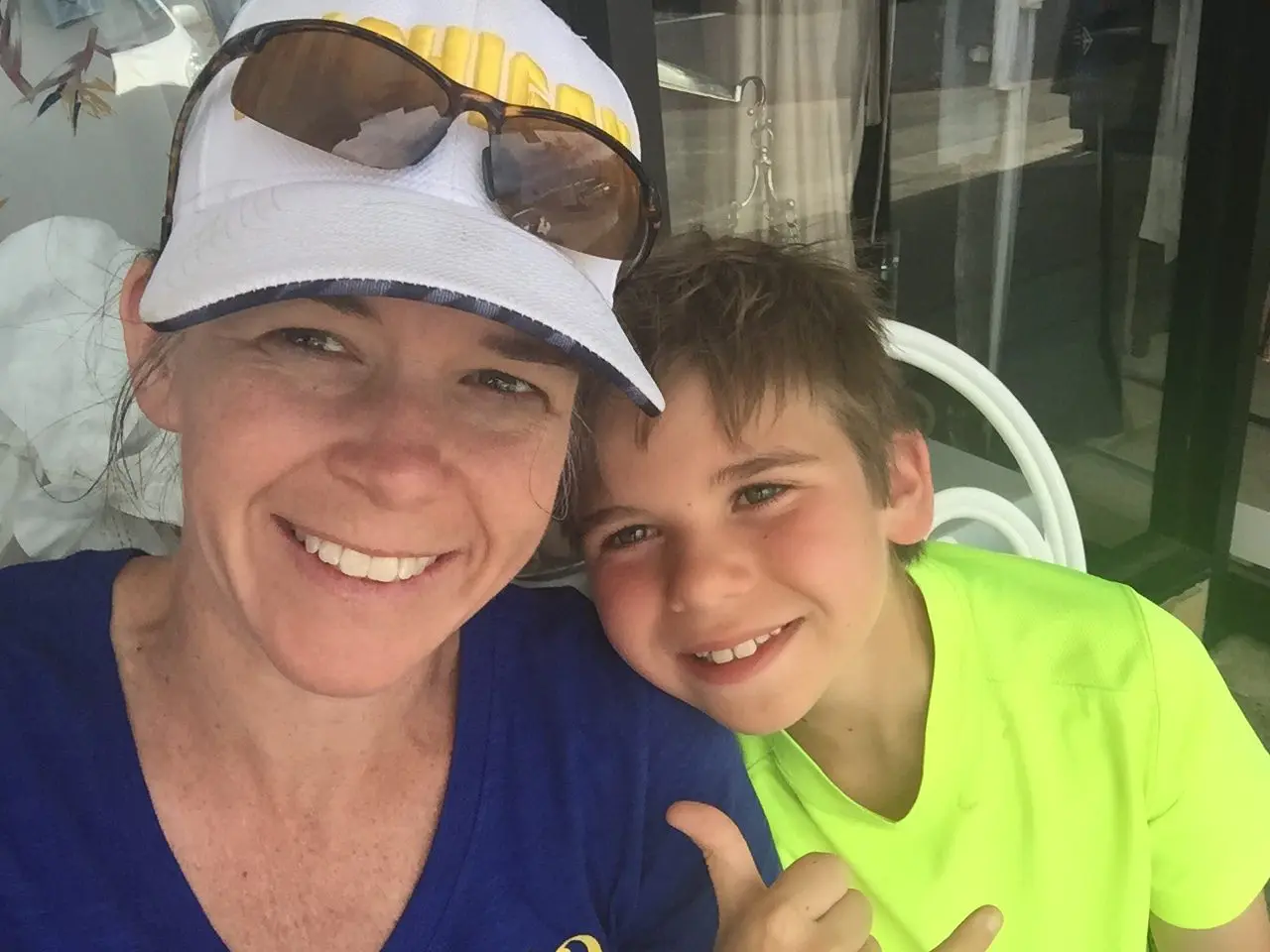 Mahalo to Steve Ewert for inviting me to be included in his series "Portraits of Successful Women". Click on my image to see the whole series showcased in his blog and check out his headshots.
Founder, Owner
With 25+ years of marketing expertise in various industries, including retail, CPG, travel & leisure, financial, grocery, and internet providers, Alexis has worked with top brands on marketing projects of all sizes from multi-million email subscriber campaigns to localized yard signs and door-to-door sales team materials. Her experience includes targeting Millennials, Gen X, and Baby Boomers via digital and traditional advertising and marketing methods.
The first five years at Marketing Mana allowed Alexis to continue the path of diversified industries, adding to her vast experience: mental health, legal, real estate, nonprofit, education, business intelligence, insurance, coaching, public service, design and construction, events, and more. We plan to continue to help small business owners in any industry, as long as they are willing to do the work.
Originally from Hawai'i, Alexis brings energy into every meeting, cares about her clients' success, and solves marketing challenges and problems of all sizes. Alexis guides her clients through tough questions, using proven frameworks, as they build the foundation to address strategic marketing challenges and limiting beliefs. Alexis is known to kick an okole or two using SMART goals, structure, and accountability so that small business owners achieve the growth they know is possible.
Alexis decided 2023 was the year to be 'emerged' and created her first online course: Unforgettable Introductions: Attract your Dream Clients and Network Fearlessly. She also migrated her website to a new host, updated the content and design, created email newsletters, and posted videos to social media on a regular basis. There's more to come so be sure to follow us on social media and sign up for our newsletter.
11/7/23, 10 AM CST (VIRTUAL): LEVERAGE YOUR SMALL BUSINESS CULTURE AS A KEY BUSINESS DRIVER MASTERCLASS
Co-hosted with Grace Tkach, an HR expert, we explore how your business would thrive if you focused on being more intentional about your culture. We will explore culture and intention, apply the theory to your business, and share practical actions to implement today. Register by clicking here to join this live masterclass (it's free).
11/7/23, 1 PM CST (IN-PERSON): TAKE THE 'WORK' OUT OF NETWORKING
Alexis presents to the Small Business Owners Committee of the NACC about will discuss the key elements in your 30-second introduction, how to take control during and beyond the event, and the power of giving back.
11/15/23, 1 PM CST (VIRTUAL): LEVERAGE YOUR BRAND TO UNLOCK THE POWER OF CONTENT MARKETING
Co-hosted webinar with Dave Synder, CEO/Founder of CopyPress. Small business owners will gain actionable insights and the knowledge you need to thrive by leveraging your brand, Core Values, and content creators effectively in today's noisy marketplace.
11/29/23, 6:30 PM CST (VIRTUAL): TAKE THE 'WORK' OUT OF NETWORKING
Alexis is a guest presenter for SCORE and will discuss the key elements in your 30-second introduction, how to take control during and beyond the event, and the power of giving back.
TBD: GUEST ON 'OFF THE FENCE' PODCAST, HOSTED BY KAREN COVY
Alexis shares the importance of making decisions, taking action, and creating a new vision. She also addresses the importance of intention and purpose to guide you and your business.
10/17/23: NETWORKING STRATEGIES INTERVIEW, LIVE ON LINKEDIN
Alexis was a guest on Alison Ver Halen's live marketing spotlight where we discussed networking strategies for small business owners. Click here for the replay.
8/22/23: NACC TEAMWORK, LIMITING BELIEFS BECOME LIMITLESS BELIEFS
Alexis brings an interactive, thought-provoking session to her Naperville Area Chamber of Commerce leads group.
7/24/23-7/28/23: RISE & SHINE WITH INTENTION CHALLENGE
This 5-day challenge explored the various components of intention and how to take action, including: direction, purpose, changing limiting beliefs to limitless beliefs, communication as a means to focus, and using intention to make decisions and take action to move your business forward.
7/18/23: EPWNG LUNCH & LEARN, GET THE MOST OUT OF YOUR MEMBERSHIP: MAKE NETWORKING WORK FOR YOU
Are you getting the most out of your EPWNG experience? We'll discuss the importance of building relationships, active listening, connecting effectively, and helping others. This interactive hour will help you learn how to make networking work for you (both in and out of EPWNG) including: The key elements to include in your one-minute introduction, beyond the monthly meeting, and the power in giving back to others.
4/20/23: THE PEOPLE TREE,
LIVE STORYTELLING, "MONEY" THEME
Storytelling is an art that I wanted to practice in 2023. The People Tree is a local organization that features 6 storytellers each month to share stories based on our memories and interpretations. It is similar to the Moth Radio Hour where I will tell my story to a live audience at a local restaurant. You can see how I did on my YouTube channel.
2/14/23: UNFORGETTABLE INTRODUCTIONS: 6 STEPS TO ATTRACT YOUR DREAM CLIENTS AND NETWORK FEARLESSLY
A framework for small business owners to improve the 30-second introduction while networking.
1/24/23: ATTRACT YOUR DREAM CLIENTS MASTERCLASS
Small Business owners want to be surrounded by Dream Clients, and this Masterclass shares a framework of who that is and how to focus your marketing to attract your Dream Clients.
11/10/22: 2022 REFLECTION & 2023 PLANNING
As 2022 winds down, it's time to reflect, celebrate, learn, and assess what you accomplished, and where you want to take your business in 2023.
7/14/22: CREATE POWERFUL CONNECTIONS WITH YOUR 30-SECOND INTRODUCTION
Naperville Business Network hosted Alexis as a networking expert during this live workshop where attendees learned the framework, what to include and what not to include, and practiced their delivery with partners. A few were lucky enough to receive feedback from the group and Alexis.
5/23/22: HOW TO LOVE YOUR BUSINESS AND RECONNECT IN YOUR DAILY GRIND
Burnout happens to even the most motivated entrepreneur. Alexis spoke at the Business Fundamentals Bootcamp hosted by Supporting Strategies.
2/7/22: HOW TO LOVE YOUR BUSINESS AND RECONNECT IN YOUR DAILY GRIND
Burnout happens to even the most motivated entrepreneur. Alexis spoke at the Oak Brook Business Network.
5/25/21: THE IMPORTANCE OF WORKING ON YOUR BUSINESS
It's easy to get stuck in the day-to-day, and next thing you know, you're about 10 years into your business and you don't have clarity in your strategy, brand, vision, or direction. It's important to take time to work on your business so you can save time when you need to implement or execute your marketing campaigns and tactics.
9/16/20: NAPERVILLE AREA CHAMBER OF COMMERCE, DIGITAL MARKETING BOOTCAMP:
SMART START: CREATE A #DIGITALSTRATEGY FOR YOUR BRAND
Brand, Messaging, and Call to Action: What's behind a brand? How do you share your brand's promise and differentiation across your marketing strategy?
7/16/20 SCORE WEBINAR: IT'S NOT ABOUT YOU. JOIN YOUR CUSTOMER ON THEIR JOURNEY
We explored the importance of understanding your customer, where they are, and how to meet them where they are in their journey.
4/16/20 NACC WEBINAR:
Key Learnings from a Pandemic: Reassessing your Marketing Strategy and Creating Opportunities
2019 MASTERMIND WORKSHOP:
Customers
4/12/19 WESOS SOUTH NAPERVILLE CHAPTER:
You may be talking, but are your customers listening?
3/6/19 AND 3/20/19: NAPERLAUNCH MARKETING SERIES WORKSHOP
Email Marketing: The tried and true workhorse
2/28/19 WESOS FOUNDATIONS OF SUCCESS WOMEN'S CONFERENCE:
You may be talking, but are your customers listening? Creating value-add content through customer understanding.
2/7/19 AND 2/21/19 NAPERLAUNCH MARKETING SERIES WORKSHOP
Content Marketing: Customer-centric focus drives results