CORE VALUES + PURPOSE-DRIVEN MISSION
A private immersive-style session where we focus on your business to define the foundation of your marketing strategy by exploring and defining your company's Core Values and Purpose-Driven Mission statement.
In two hours, you will discover clarity in your business about:
Core Values, the foundation of your business
Purpose-Driven Mission, the heart of your business
Direction, the future of your business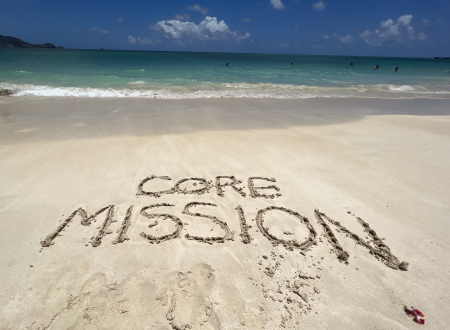 CLARITY IN DIRECTION
FOR YOUR COMPANY'S FUTURE SUCCESS
A solid marketing strategy begins with understanding the Core Values and Purpose-Driven Mission of your business. That's exactly what we'll discuss and accomplish in two hours.
Before our session, you will complete 15-25 minutes of guided homework as you select up to seven Core Values.
During our session, we will explore the core values you selected, define these for your business, understand the meanings behind the core values, and discuss any possible connotations you may not have considered. Based on our discussion and other information about your business, we will create a Purpose-Driven Mission statement to highlight part of your company's differentiation.
You will walk away with clearly defined core values, content topics to build your brand awareness and identity, and a mission statement to guide your business. These are key components to clarify where you are taking your company next, establish a common understanding of the company's direction, and begin to create a cohesive plan.
The Core Mission session is value-packed and purpose-driven. This includes a two-hour session where we explore up to seven core values and identify the key elements of your Purpose-Driven Mission statement. This also includes any materials provided. Core Missions are offered as in-person or virtual meetings over zoom, depending on your location and preference. There may be an additional fee for travel time and expenses.
Mahalo for your trust as we explore your strategic marketing foundational elements.
SMALL BUSINESS OWNERS SHARE
CORE MISSION TESTIMONIALS
Working with Alexis Rago at Marketing Mana, LLC, has been fantastic. Alexis helped me identify core values about my business that will help me send a direct message to the clients I serve and with whom I seek to establish relationships.

– Joshua Rosenzweig, Attorney, CC&P, March 2023
Alexis is an excellent resource for your business! She certainly does her homework to learn about you and your business so she can come fully prepared to her work with her clients. I appreciated how well she listened to me and could get the sense of my business and values after just one session. I highly recommend Marketing Mana!

– Sarah Fenlon Falk, Owner, Resourced Wellness, November 2022
Alexis did an outstanding job helping me to define my company's core values and land on a mission statement. The extensive work we did in 2 hours helped me to get better clarity on my mission which was imperative for me to move forward. I highly recommend Alexis for your business marketing needs.

– Ryan Walter, Owner, ReThink Wildly, January 2022
IS IT A CORE VALUE OR CORE COMPETENCY?
CORE VALUES
Core Values are the roadmap of your business. Core Values capture your company's beliefs, principles, philosophy, and ethical standards. These are intangible. Core Values are how we experience and interpret the world through feelings, perceptions, preferences, and priorities. From the marketing lens, these are benefit-driven and a source of your differentiation. In short, Core Values are what you stand for and lay the foundation of your business.
CORE COMPETENCIES
Core Competencies are the key behaviors needed for a successful performance. These are what you see in a job description and how you can link an employee's performance to the goals of the company. Core Competencies are tangible; these define on-the-job behaviors that can be objectively observed and measured by others.