Focus plays a key role advancement and leadership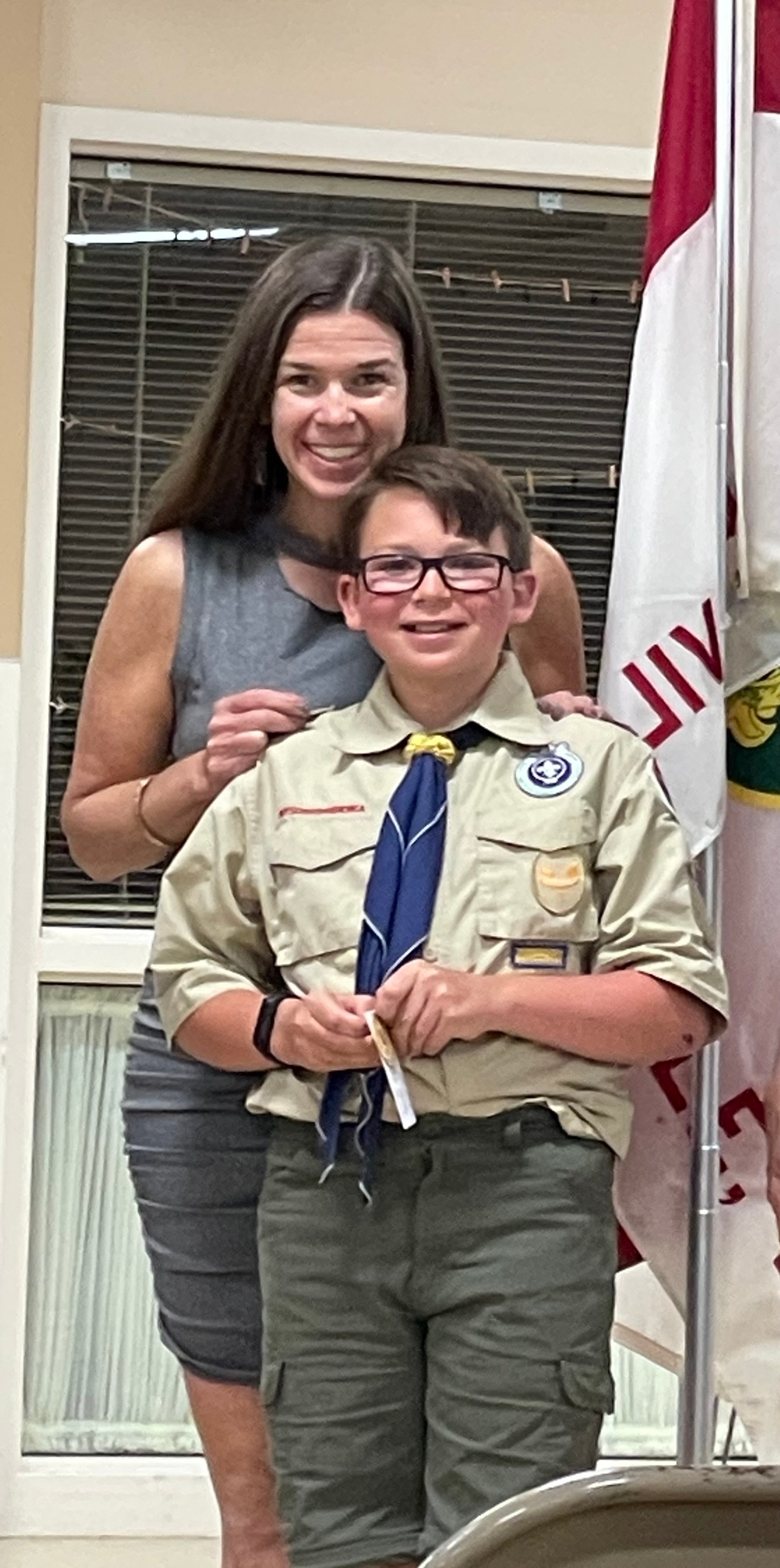 Last night I experienced the upside of parenting as my younger son ranked up in Boy Scouts of America to First Class. This is the fourth time he has advanced in 14 months. His determination to achieve his goal keeps him focused and motivated.
While Scouts looks a little different to everyone, he is all in. I rarely have to drag him to meetings, and he takes advantage of earning merit badges through camping trips, summer camp, and Merit Badge University. I just sign him up (and pay) for events when he asks me.
When I step back and let him take the lead, he feels in control. He is owning his time and choices within the guidelines and requirements of the program. He has a plan and is executing it. His goal of Eagle Scout will become a reality, it's only a matter of time.
I am incredibly proud and honored to have been pinned last night as a symbol of his rank advancement. I am proud to be his mom.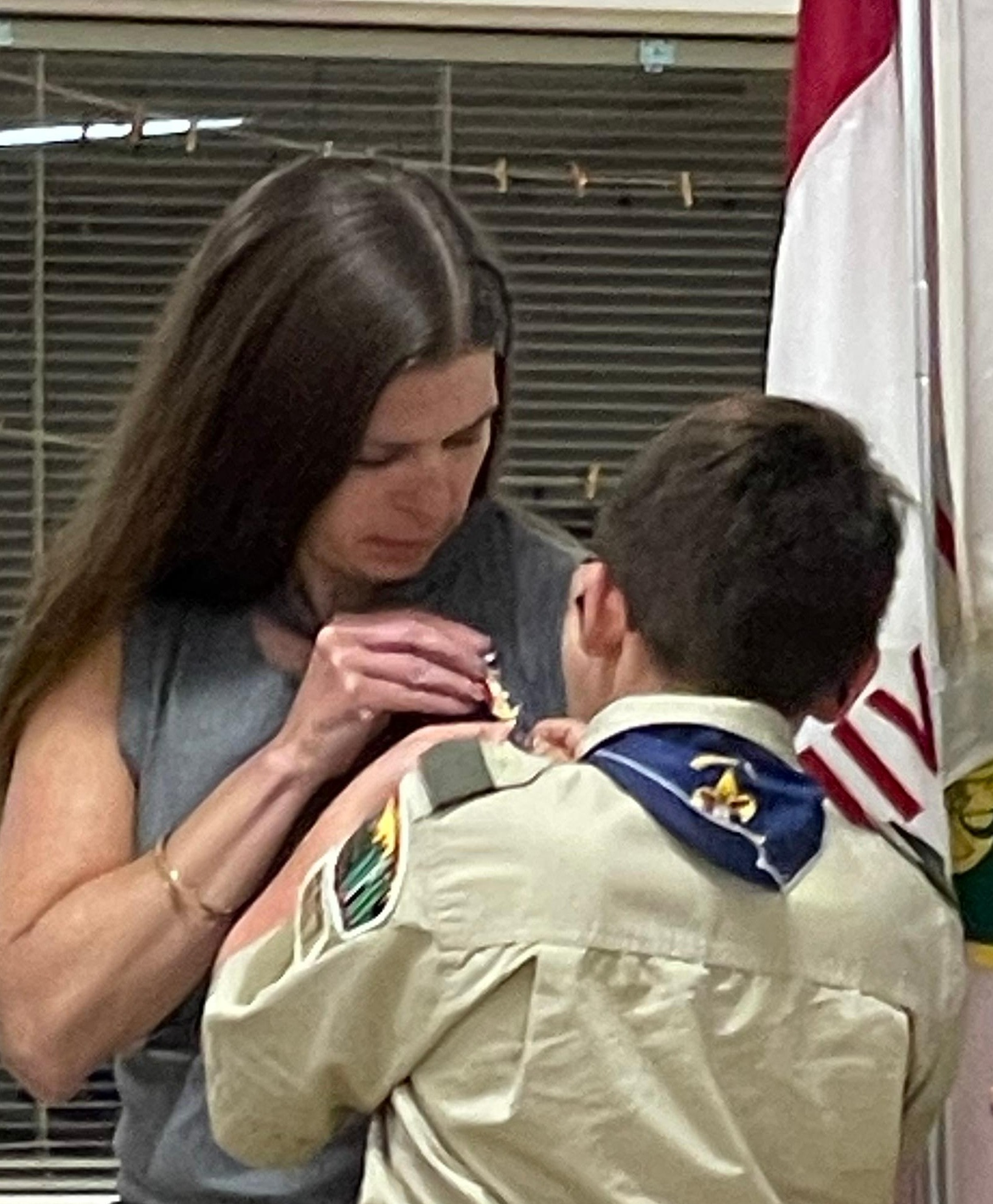 It's a bonus that he is learning to set goals, create a plan, adjust as needed, and stay focused while executing. You could say he's my most challenging client and my most rewarding client. I love to celebrate this lucky kid's progress as he learns and implements strategic foundations.
He was also one of four emcees at the Court of Honor, and they all did a fantastic job speaking clearly, and using a microphone, as they hosted the event for about 100 people.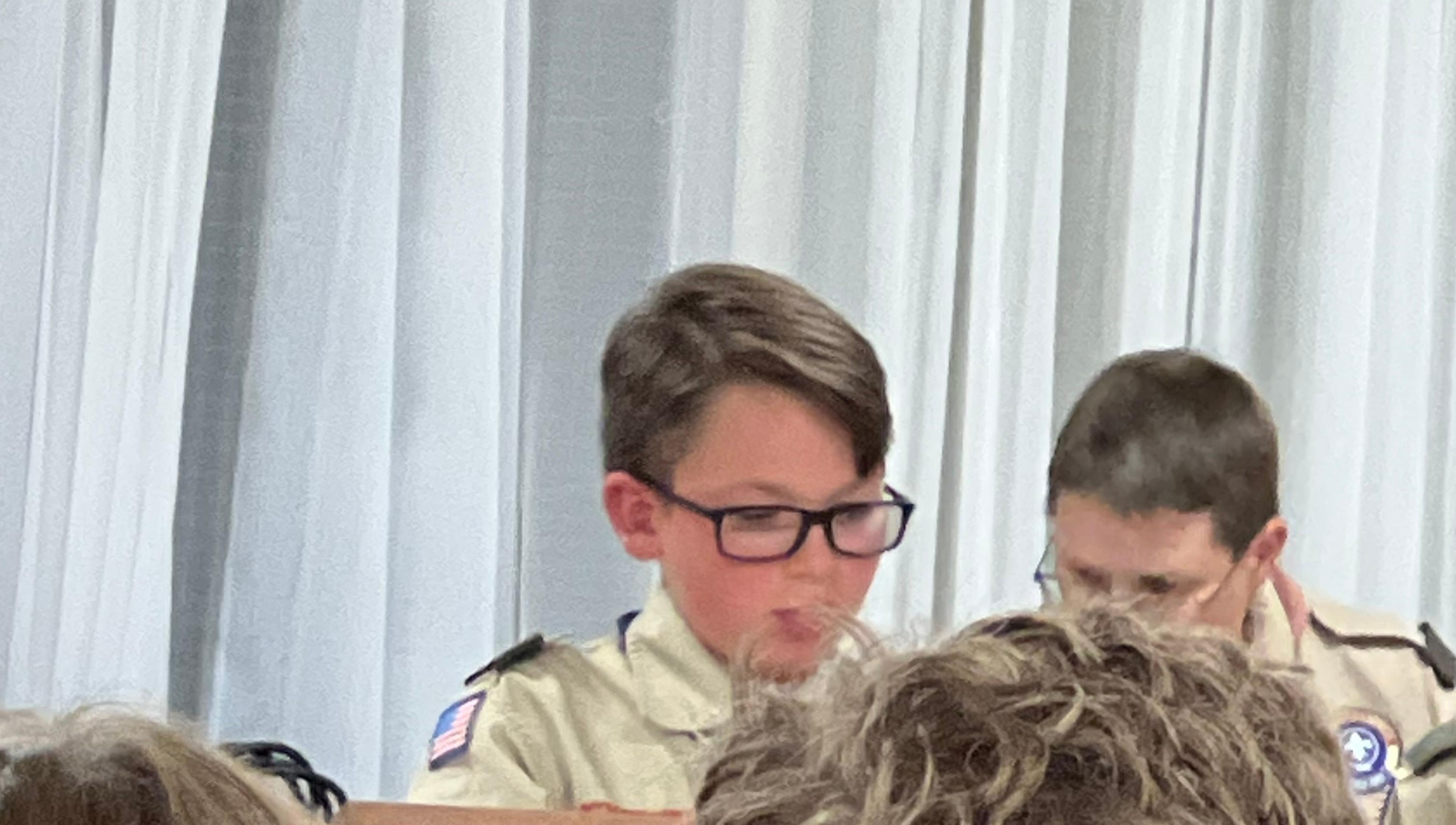 I am grateful that my son has found something that is meaningful and allows him leadership opportunities.
If you need help clarifying your direction and/or message in your business, check out my Core Mission session:
https://marketingmanallc.com/core-mission
. In two hours, you'll be on your way to fulfilling your leadership potential and advancing your business.